WHO DOESN'T LOVE A BIT OF MERCH?
---
Phone Popper
Coffee is not Lunch Phone Popper
If you post this on instagram use the hashtags
#coffeeisnotlunch
£6.00 FREE Shipping UK Only

For overseas shipping please contact me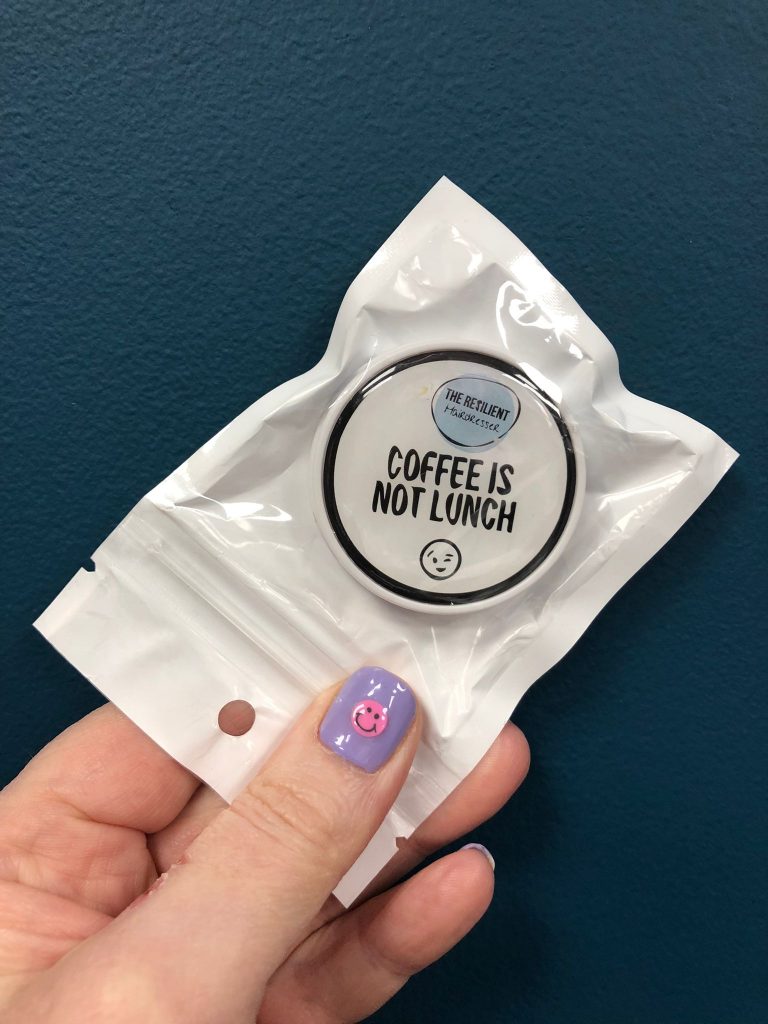 ---
These mugs I have made are perfect for a giggle in the staff room!
Or a reminder that you are indeed RESILIENT AF!
Get one…or even two and go wild on instagram:-)
---
For Shipping outside the UK please scroll down the page
Stroke ME
This is our little inside joke.
Anyone who has done my Manage Your Mood course will want one of these!
If you post this on instagram use the hashtags
#ifyouknowyouknow
#strokeme
£12.00 FREE Shipping UK Only

Resilient AF
Use this mug as a daily reminder that you can do hard things,and take care of yourself. And look CoolAF while doing it:-)
If you post it on instagram use the hashtag
#iamresilientaf
£12.00 FREE Shipping UK Only
Boundaries Like a Mofo
Sometimes we need a little reminder that we are gangsta AF …..and that we indeed have Boundaries like a MOFO!
Treat yourself or buy one for someone who needs a magic mug as a reminder
If you post it on instagram use the hashtag #boundarieslikeamofo
£12.00 FREE Shipping UK Only
---
Both Mugs Stroke ME and Resilient AF
Why not go wild and get the pair? Treat yourself for the special price of £20.00 FREE Shipping UK only
---
Both Mugs Stroke ME, Resilient AF and Boundaries Like a Mofo
Why not go wild and get the pair? Treat yourself for the special price of £30.00 FREE Shipping UK only
---
YOU are responsible for any international taxes at your destination.
Please see the bottom of this page for shipping to Ireland, Europe and USA
Ireland
Use these Buttons to ship to Ireland £15.00 each
Europe
Use these Buttons to ship to Europe £27.00 each
---
USA
Use these Buttons to ship to America £32.00 each
---